Blogging has a lot of ins and outs that you learn along the way. These are some of my favorite resources that help me make this blog just what I want it to be. You can click each photo which will use my affiliate link to get you over to each site.
First, is my pal Abby from Just a Girl and Her Blog. She has a ton of blogger resources and her book has helped me along my journey here at I Am a Homemaker. If you have ever thought of starting a blog, her book will help!
I wouldn't be able to take the quality of pictures that I do without my Shoot Fly Shoot classes. These guys are great and Kevin's wife is Layla Palmer of The Lettered Cottage so he knows just what bloggers are looking for.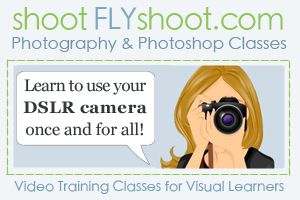 PicMonkey is where I edit most of my photos. It is so user friendly and most of the features are free. Once you try it, you will realize it is worth the low yearly cost.
If you have been around for a while, you know I did a major design overhaul on the site.  Restored316 themes for WordPress helped me find exactly what I was looking for to make my website look perfect.
Before you can install one of Restored316's gorgeous themes, you need the Genesis Framework. So be sure to get that here. You install it but don't activate it! That's one tidbit of information I almost missed.
After you do all that work getting your site up and running, you need some back up.  You don't ever want to wake up to find that something catastrophic happened with the servers for your host and all your information is gone. That's where BlogVault comes in.
I know some people think blogging isn't an income generating profession, but it can be. It takes a lot of time and effort to keep a site going. Affiliate marketing is one way to earn money while writing about things you were writing about anyway. This book by Tasha Agruso gives you the super secret information you need, to use affiliate links effectively.
And once you have all that great information and awesome pictures flowing, you need people to see it. If you don't want to sit at your computer endlessly pinning on Pinterest, Tailwind is the most cost effective pinning tool I have found. There is a bit of a learning curve but the features and options have seriously helped me grow my Pinterest following.
If you have a blog, or are planning to start one I hope some of these resources help you out.